WELCOME TO SCALE MODEL WORLD
Welcome to the Scale Modelers World where you will find Product Reviews, model building articles, and online tools like the scale converter. This site is constantly being updated so come back soon.
The Scale Modelers World is provided as an entirely free service to it's users and is kept that way by income generated by ads.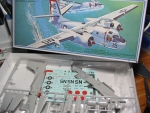 I've been working on Hasegawa's Tracker for a while now so figured it was best to upload a few photos as a work in progress. Lots of firsts for me in this build. First using lots of etched ... Posted by Sav, 12th Jan 2011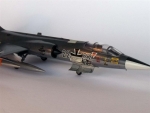 Ok, time to get this one finished, it's been sitting on my bench at 90% for too long. This time it's Italeri's F-104G, another great kit.... Posted by Sav, 12th Jan 2011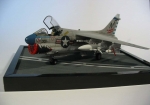 While I'm working on my F-104G and Tracker I thought it would be a good time to upload another older build. Today we have Italeri's old faithful A-7E which is based on the ESCI kit, as many Italeri... Posted by Sav, 10th Jun 2010